The 24 Best Low-Back Swimsuits of 2023
Ditch the bikini.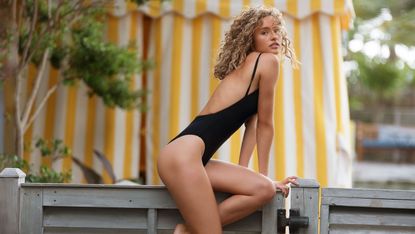 (Image credit: Kat Irlin)
Marie Claire Newsletter
Celebrity news, beauty, fashion advice, and fascinating features, delivered straight to your inbox!
Thank you for signing up to Marie Claire. You will receive a verification email shortly.
There was a problem. Please refresh the page and try again.
When it comes to swimwear, many women automatically opt for the classic bikini when they're looking to show off a bit of extra skin. But the popularity of bodysuits and the explosion of stylish, sustainable swimsuit brands over the last few years has led swim aficionados to another style that's just as sexy as the string bikini: The low-back swimsuit, a.k.a. the backless swimsuit, which is often a one-piece that plunges down to (or past) the base of the wearer's spine while providing full coverage in the front.
Chantal Levesque, founder and designer of SHAN Swimwear, says that these swimsuits became popular as a result of two crucial late 20th-century fashion changes: greater accessibility of stretch fabric, and greater social acceptance of women showing more skin. And while bikinis exploded in popularity, women who didn't feel comfortable baring their midriffs often opted for one-pieces.
"This is where low-back swimsuits became a popular choice for a lot of women," Levesque explains. "This type of one-piece swimsuit offers the full front coverage some women are looking for, but at the same time creates the illusion of a two-piece thanks to its low back cut."
But Natasha Tonić, founder of her own eponymous swimwear brand, points to a 1976 photo of Farrah Fawcett as the moment that truly catapulted the low-back swimsuit into fashion fame. While in some ways the suit resembled swimsuits from the turn of the century—"in 1915, Jantzen, a small knittery in Portland, made low back swimsuits out of wool," Tonić reminds us—the relaxed beach regulations of the 1970s allowed for everyday women to finally enjoy low-back swimsuits in public without reproach. And based on how popular these pieces remain summer after summer, the fashion world has never looked back.
"Open-back swimsuits are popular because they reveal more skin without necessarily being over the top," says Tonić. "Women can feel seductive without showing so much of their body. It leaves things to the imagination, which is sometimes the sexiest thing anyway."
Below, the best low-back swimsuits money can buy, along with tips and tricks on how to buy and wear them. Let your imagination run wild.
When to Wear a Low-Back Swimsuit
Between swimming, playing beach games or sports, and simply lounging on the beach, there are a variety of activities you may be getting up to while donning your favorite swimsuit. This begs the question of whether your low-back swimsuit is up to the task for each of these, or whether you're better off opting for another, less risky style.
"In my opinion, low-back swimsuits are best suited for casual sunbathing," advises Tonić. "They are also great for that beach bar or restaurant look where you don't want to feel underdressed while standing among people or eating food." Indeed, she says that low-back swimsuits can lend your beach bar fit a "subtle sexy movie star look."
Valentina Suescun, designer at ONEONE Swim, agrees, adding, "Low back swimsuits may not be the best choice for activities that require a lot of movement, such as water sports or beach volleyball, as they may not provide enough support."
But if you're absolutely determined to wear your low-back swimsuit to your beach volleyball tournament, or if you want a suit that's ready for anything, there are a few tips you can keep in mind when picking your suit.
"The lower the cut is in the back, the less support it gives to the front," Levesque reminds us. Furthermore, she says that low-back swimsuits with underwire or strings that tie in the back can provide greater support when you're running or swimming, and might be the most comfortable swimsuits for those with large busts.
What to Look For in a Low Back Swimsuit
Now that you know when to wear a low-back swimsuit, you may be wondering what to look for in a high-quality piece that feels comfortable and lasts season after season. After all, it's better to invest in a luxurious piece that you love and that you know will last than to buy a piece that disintegrates after just a few wears (trust me, I've been there).
"The fabric should be durable and not so thin that it wears out over time," agrees Tonić, who points in particular to the hemp-based, sustainably produced fabric of her brand's swimsuits. Levesque also points to the importance of quality, explaining, "A high-quality Lycra fabric will always give a better fit, without exception. A good Lycra fabric will also extend the durability of the swimsuit."
In terms of fit, Tonić says, "A high quality low back swimsuit should have a perfect fit where the straps look as if they can slip off anytime to the sides and reveal a little bit more—yet they never do." In other words, the straps should sit securely on your shoulders, but they shouldn't be cutting into your skin.
But no matter how high-quality your swimsuit is, its longevity is also determined by how well you take care of. "It is always better to just rinse after swimming with water and leave inside out to dry," warns Tonić. "This is better for our environment and the longevity of any swimsuit."
The Best Low-Back Swimsuits
Meet the Experts
Natasha Tonić is a swimwear designer of Serbian and Croatian descent with advanced education in molecular biology, art, business, and fashion marketing. In 2008, she launched an independent, sustainable fashion company. This commitment to environmentalism eventually led to her founding her eponymous swimwear brand, which makes unique designs using innovative, hemp-based fabrics that are produced sustainably and that withstand saltwater, thereby reducing waste.
Chantal Levesque is the founder and designer of SHAN, a luxury swimwear brand based in Montréal, Canada. Her award-winning brand, founded in 1985, was established upon the premise of creating luxury, ready-to-wear swimwear, lingerie, and accessories using localized production methods and high-quality raw materials.
Valentina Suescun is the designer at ONEONE Swim. She is currently based in Colombia.
Celebrity news, beauty, fashion advice, and fascinating features, delivered straight to your inbox!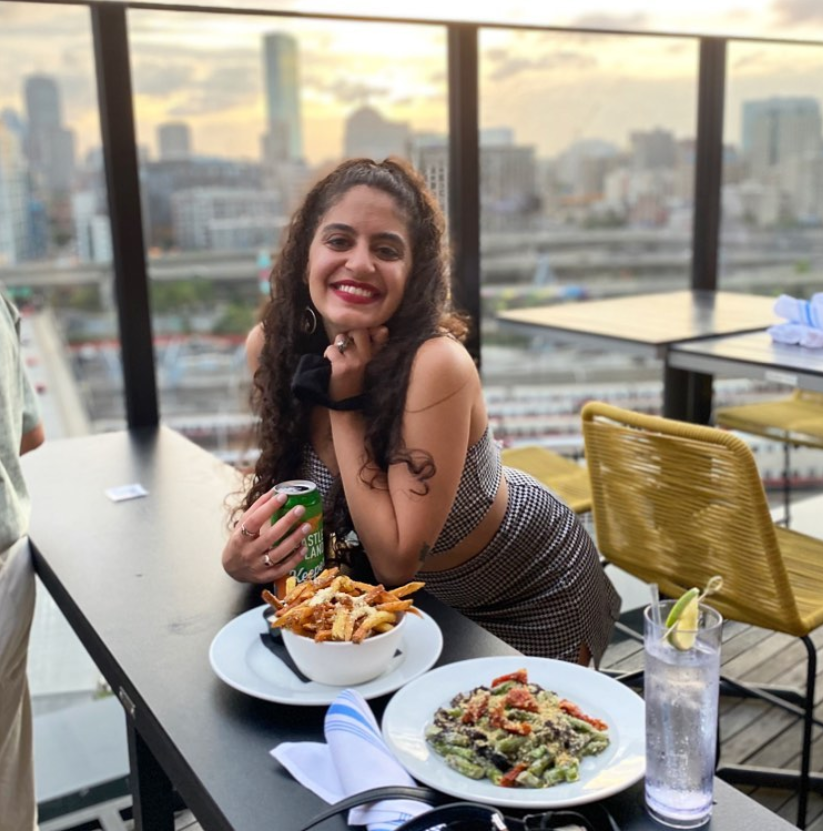 Gabrielle Ulubay is an E-Commerce Writer at Marie Claire and writes about all things beauty, sexual wellness, and fashion. She's also written about sex, gender, and politics for publications like The New York Times, Bustle, and HuffPost Personal since 2018. She has worked extensively in the e-commerce and sales spaces since 2020, including two years at Drizly, where she developed an expertise in finding the best, highest quality goods and experiences money can buy. As a film school graduate, she loves all things media and can be found making art when she's not busy writing.