About Us
Everything you need to know about Marie Claire.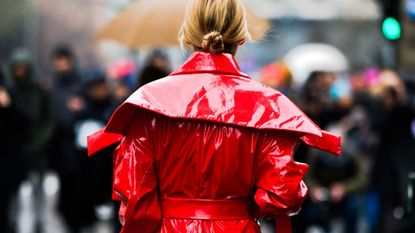 (Image credit: Tyler Joe)
Marie Claire Newsletter
Celebrity news, beauty, fashion advice, and fascinating features, delivered straight to your inbox!
Thank you for signing up to Marie Claire. You will receive a verification email shortly.
There was a problem. Please refresh the page and try again.
Who We Are
Marie Claire is committed to celebrating the richness and scope of women's lives. We're known for our award-winning features, thoughtful essays and op-eds, deep commitment to sustainable fashion, and buzzy interviews and reviews. Reaching millions of women every month, Marie Claire is an internationally recognized destination for celebrity news, fashion trends, beauty recommendations, and renowned investigative packages.
About Future
Future is a global platform for specialist media with scalable, diversified brands. We connect people to their passions through the high-quality content we create, the innovative technology we pioneer, and the engaging experiences we deliver. We're the name behind more than 220 market leading brands that span the technology, games, TV and entertainment, women's lifestyle, real life, music, creative and photography, sports, home interest and B2B sectors. Visit Future's press room.
Awards and Honors
2021 — ASME Winner in Personal Service | "Invasion of Privacy: Marie Claire's Guide to Protecting Yourself Online"
2021 — Deadline Club Winner in Magazine Profile | "The First Year Out"
2019 — ASME Finalist in Personal Service | "Marie Claire's Guide to Having a Baby"
2018 — ASME Cover of the Year Winner in Fashion and Beauty | Emma Stone, September
2017 — Bustle Best Stories by Women Honoree | "These Women Are the Last Thing Standing Between You and Nuclear War"
Marie Claire has been rated GREEN for its credibility and trustworthiness by NewsGuard, a global service that rates news sources for their journalistic standards.
Our Team
Nikki Ogunnaike is the Editor in Chief of Marie Claire US. She has previously held roles at Harper's Bazaar, GQ, ELLE, Glamour, InStyle, and Vanity Fair. You may also recognize Nikki from her time as the host of Snapchat's Online, IRL and IGTV's The Run Through. Based in Brooklyn New York, in her free time Nikki enjoys running half marathons, learning about wine, and watching reality TV without an ounce of shame. You can follow her at @nikkiogun.
Jenny is the Digital Director at Marie Claire. Originally from London, she moved to New York in 2012 to attend the Columbia Graduate School of Journalism. She was the first intern at Bustle when it launched in 2013, and spent five years building out its news and politics department. In 2018, she joined Marie Claire, where she oversees brand strategy, including affiliate streams, service journalism, audience goals, and day-to-day content. When she isn't editing or knee-deep in Google Analytics, you can find her writing about television, fiction, her lifelong hate of umbrellas, or (most likely) her dog, Captain. Her first novel, EVERYONE WHO CAN FORGIVE ME IS DEAD, will be published by Minotaur Books on February 6, 2024. She's also written extensively about developmental coordination disorder, or dyspraxia, which she was diagnosed with when she was nine.
Deena Campbell is the Beauty Director of Marie Claire where she oversees all beauty and health content on all platforms. Deena joined Marie Claire after a decade-long career as an editor in print and digital media. Before joining the brand, she managed editorial content for L'Oréal owned Makeup.com and Skincare.com. In 2015, she launched Essence.com's hair channel where she received Time Inc.'s Henry R. Luce Award, shortly before joining Allure.com's staff as Senior Beauty Editor. Along with her editorial positions, she also consulted on content and marketing strategies for beauty companies including DevaCurl and Dove, and has appeared at various speaking events and live television segments. Her writing has appeared in The New York Times, Byrdie, SELF, Refinery29, Teen Vogue, and a host of others. She graduated with a Bachelor of Arts in Journalism from the University of Pittsburgh and lives in New Jersey with her husband and two children. She is a Libra in the truest sense of the word and is in the process of learning to play the guitar. You can find her on Instagram at @deenacampbell.
Brittany Holloway-Brown is the art director of Marie Claire, where she is responsible for all things visual and for ensuring the brand's visual voice stays consistent and forward-looking. Before joining Marie Claire, Brittany held various design lead roles at Vox Media, first at Racked, then the Vox Storytelling Team, a group tasked with experimental storytelling, and then as the Design Director of Eater, a food and restaurant network. In this role, she established a brand voice for the storied food brand by creating custom illustrations, expanding its network of freelancers, and art directing its editorial packages, including travel guides, a custom volunteer search engine, and award tentpoles. Eater's visuals became well-recognized and complemented the brand's rigorous reporting as it moved into policy, immigration, foodways, and the significant cultural impact of food. In her collaboration with Eater NY, one of the illustrations she commissioned, "Can Paying $50K for PR Still Make a Restaurant Famous?" was selected for American Illustration 39. During her seven-year tenure with Vox, she wore many hats, including helping to guide editorial strategy, creating end-to-end experiences, and contributing to the company's broader design and product goals. In addition, she had the honor of being on the Vox Visual Ethics Committee, a cross-department group tasked with creating a guide to helping all staff make informed and inclusive choices around imagery. Brittany has a Bachelor's in Illustration from the Maryland Institute College of Art. She also served as a proud judge for the National Magazine Awards in 2021 and Food Photography Awards for PDN Taste in 2019. Brittany currently lives in Brooklyn, NY. You can find her on Instagram at @b_h___b.
Neha Prakash is Marie Claire's Entertainment Director where she edits, writes, and ideates entertainment, politics, and current event features. She oversees the brand's editorial bookings for print and digital covers as well as video franchises and Marie Claire's flagship event, Power Trip. Since joining the team in early 2020, she's produced entertainment packages about buzzy television shows and films, helped steer culture SEO content, commissioned op-eds from notable writers, and penned widely-shared celebrity profiles and interviews. Prior to Marie Claire, she held editor roles at Brides, Glamour, Mashable, and Condé Nast, where she launched and helmed the Social News Desk. Her pop culture, celebrity, and fashion coverage has appeared on Vanity Fair, GQ, Allure, Teen Vogue, and Architectural Digest. She earned a masters degree from the Columbia School of Journalism in 2012 and a Bachelor of Arts degree from The Pennsylvania State University in 2010. She lives in Manhattan with her husband and fluffy dog, Ghost; she loves matcha lattes, Bollywood movies, and has many hot takes about TV reboots. Follow her @nehapk.
Sara Holzman is the Style Director for Marie Claire where she covers daily fashion content, ranging from the pieces worth investing in to the latest in seasonal trends across the world's fashion metropolises in New York, Milan, and Paris. Sara also oversees several of Mare Claire's fashion franchises, including MC Muse, Worth It, What I Wear to Work, and The Essentials. Over her six years with the brand, Sara has reported on the ever-evolving world of fashion—covering both established and emerging designers within the industry. When she's not penning about fashion, she uncovers the best new travel destinations, hotels, and restaurants to explore around the world. Prior to Marie Claire, Sara has held fashion positions at Lucky and SELF Magazine and was a regular contributor to Equinox's Furthermore website, where she wrote across their style, wellness, and travel verticals. She holds a degree in Journalism from the University of Missouri, Columbia, and currently resides in Manhattan. Follow her along at @sarajonewyork.
Samantha Holender is the Beauty Editor at Marie Claire, where she reports on the best new launches, dives into the science behind skincare, and shares the breakdown on the latest and greatest trends in the beauty space. Prior to joining the team, she worked as Us Weekly's Beauty and Style Editor, where she stayed on the pulse of pop culture and broke down celebrity beauty routines, hair transformations, and red carpet looks. Her words have also appeared on Popsugar, Makeup.com, Skincare.com, Delish.com, and Philadelphia Wedding. Samantha also serves as a board member for the American Society of Magazine Editors (ASME). She first joined the organization in 2018, when she worked as an editorial intern at Food Network Magazine and Pioneer Woman Magazine. Samantha has a degree in Journalism and Mass Communications from The George Washington University's School of Media and Public Affairs. While at GWU, she was a founding member of the school's HerCampus chapter and served as its President for four years. When she's not deep in the beauty closet or swatching eyeshadows, you can find her obsessing over Real Housewives and all things Bravo. Keep up with her on Instagram @samholender.
Lucia Tonelli is the Social Media Editor at Marie Claire, where she oversees and creates content across the magazine's social platforms, including Instagram, Twitter, Facebook, and Pinterest. Prior to Marie Claire, Lucia held positions at Town & Country, where she ran the brand's social channels and wrote for the website, and ELLE Decor, where she got her start as an Editorial Fellow, and later worked as the brand's Editorial Assistant, writing for the site and managing the brand's social channels. In her previous roles, she wrote about design, real estate, the royal family, and beauty. Lucia earned her degree in Communications from Boston University, with a concentration in Psychology. While at BU, she worked for the school's fashion magazine, Off the Cuff. She is currently based in Brooklyn, where she can be found baking sourdough bread and placing bids on furniture she doesn't need. You can find her on Instagram at @luciatonelli.
Rachel Burchfield is a writer, editor, and podcaster whose primary interests are fashion and beauty, society and culture, and, most especially, the British Royal Family. She is Marie Claire's Senior Celebrity and Royals Editor and has contributed to publications like Allure, Bustle, Cosmopolitan, Country Living, Elle, Glamour, Glossy, Harper's Bazaar, InStyle, Midwest Living, People, Southern Living, Vanity Fair, Vogue, and W, among others. Rachel also edits What Meghan Wore, a site dedicated to the Duchess of Sussex's fashion, lifestyle, and work; she is also the cohost of Podcast Royal, a show that examines the British Royal Family and other royal families around the world, which was named a top five royal podcast by The New York Times. In addition to her own shows, Rachel has also appeared as a guest on podcasts like Royally Us, Kennedy Dynasty, Say It Southern, The Style That Binds Us, History of the 90s, and The Wealth Edit. She frequently appears as a media commentator, and she or her work has appeared on outlets like NBC's Today Show, ABC's Good Morning America, CNN, and more. She has a column on Thought Catalog and is the publisher of the blogs The Duchess Commentary and Worth the Wait.
Tanya Benedicto Klich is Senior Editor of Money & Career at Marie Claire, where she also oversees profiles of female founders, funders, executives, innovators and more. Tanya joined Marie Claire from Forbes, where she covered the business of beauty and style for the ForbesLife section. She also reported on the arts, auctions, luxury real estate, autos and more. She also worked as a former television reporter for NY1 News, where she was assigned to all things Queens, New York. She got her start in business news as a greenroom greeter and production assistant at Fox Business. Tanya is also a graduate of Columbia University Graduate School of Journalism where she specialized in business & economic journalism, and is an adjunct professor at the NYU Arthur L. Carter Journalism Institute. She lives in Brooklyn with her husband and two little sons. Follow her on Twitter: @TanyaKlich
Emma is the Style Editor at Marie Claire, covering everything from of-the-moment trends and comprehensive shopping guides, to introspective deep dives and personal reviews. Before joining the Marie Claire team, Emma worked at TZR as both a Fashion Writer, where she wrote trend reports and e-commerce round-ups, and a Fashion News Writer, where she covered celebrity street style and industry news. Looking back even further on her resume, she spent time as Elite Daily's Fashion & Beauty Editorial Intern, working in the fashion closet at V Magazine, and a graphic design intern at Tommy Hilfiger. Emma is also a freelance photographer, graphic designer, and creative director of her self-launched magazine, Childs Play Magazine. She has a degree in New Media & Digital Design with a minor in Fashion Studies from Fordham University Lincoln Center. She currently lives in New York City but originally hails from sandy Cape Cod, Massachusetts. Find her on Instagram at @emmachilds_ and peruse the sixth digital issue of her magazine at childsplaymag.com.
Julia Marzovilla is an E-Commerce Editor at Marie Claire, where she covers everything from the latest beauty and fashion launches to celebrity outfits and news. She also creates tons of shopping guides that span every vertical on the site. Prior to joining the team at Marie Claire, Julia was the Trending Fashion and News Writer at StyleCaster, where she wrote about current trends and covered breaking fashion and beauty news. She also contributed stories to sites like NYLON, Fashionista, The Zoe Report, Bustle, InStyle, and Who What Wear on a freelance basis during this time. Her work for those publications sat at the intersection between internet culture and fashion. She has also held previous positions on the social media team Calvin Klein and Hearst Magazines as a fashion closet assistant. Julia has a degree in English with a minor in Journalism from Loyola Marymount University in Los Angeles, California, where she spent her time holding several positions on the Opinion desk at The Paw, LMU's award-winning student-run newspaper. She currently lives in New York City. You can find her across the internet at @JuliaMarzovilla.
Gabrielle Ulubay is an E-Commerce Writer at Marie Claire, where she primarily covers fashion and beauty. Her writing has also been published in HuffPost Personal, Bustle, Alma, Muskrat Magazine, O'Bheal, and elsewhere, where she has written about politics, gender, race, and identity. Her work in The New York Times' Modern Love column kickstarted her freelancing career in 2018, and her essay has since been printed in the 2019 revised edition of the Modern Love book. Her academic focuses were in history and film, and she has made films on gender equity in addition to writing about media and entertainment for Film Ireland, University College Cork, and on her personal blog, gabrielleulubay.medium.com. Before writing full-time with Marie Claire, Gabrielle worked in local government, higher education, and E-Commerce, and has resided in four countries and counting. At the moment, she lives between Boston and New York City. Find her on Twitter at @GabrielleUlubay or on Instagram at @gabrielle.ulubay.
Iris Goldsztajn is the morning editor at Marie Claire, covering the latest celebrity and royal news before the East Coast wakes up. She also contributes in-depth royal features and interviews influential women about their beauty routines and work style. As a London-based freelance journalist, she writes about wellness, relationships, pop culture, beauty and more for the likes of InStyle, Shape, Bustle, Men's Health and SheKnows. Previously, she was the associate editor for Her Campus, where she oversaw the style and beauty news sections, as well as producing gift guides, personal essays and celebrity interviews. There, she worked remotely from Los Angeles, after returning from a three-month stint as an editorial intern for Cosmopolitan.com in New York. As an undergraduate at UCLA, she interned at goop and C California Style, co-founded her school's chapter of Ed2010, and served as Her Campus' style and LGBTQ+ editor. Iris was born and raised in France by a French father and an English mother. Her Spotify Wrapped is riddled with country music and One Direction, and she can typically be found eating her body weight in cheap chocolate.
Quinci LeGardye is a Contributing Culture Editor at Marie Claire, and a freelance culture writer elsewhere on the Internet. She currently lives in her hometown of Los Angeles after periods living in New York City and Albuquerque, where she earned her Bachelor's degree in English and Psychology from The University of New Mexico. She began her journalism career covering local and state politics, with an emphasis on mental health in Black communities, in California before pivoting to covering culture and entertainment full-time. In 2021, she joined Marie Claire, where she contributes day-to-day-content covering television, with a specialty in Korean entertainment, movies, books, and pop culture in general. She has also written features, profiles, recaps, personal essays, and cultural criticism for outlets including Harper's Bazaar, Elle, Teen Vogue, Vulture, Polygon, Catapult, and others. When she isn't writing or checking Twitter way too often, you can find her watching the latest K-drama, recommending her favorite shows and films to family and friends, or giving a concert performance in her car.
Brooke Knappenberger is the Contributing Writer at Marie Claire, where she writes across the board from books and celebrities to fashion and beauty. As a pop culture junkie, Brooke obsessively consumes and writes about the latest movie releases, streaming TV shows, and celebrity scandals. Prior to joining the team, Brooke worked as a Lifestyle Reporter for The Sun US where she covered topics ranging from interior design and cleaning tips to fashion hacks and TikTok trends. She also wrote and edited for the movie and TV news site, Looper.com, and covered the latest celebrity happenings for NickiSwift.com. Brooke has a degree in Journalism from the University of Missouri's School of Journalism. While attending Mizzou, she got her first taste of entertainment media when she began working as an entertainment reporter for Columbia, Missouri's MUTV, and eventually became head of the entertainment department. During that time, she worked at Vox Magazine as a digital editor and later as a print editor where she covered the town's city life and food scene.
Brooke is a proud St. Louis native and is currently living in New York City. Outside of work, you can find her either jamming out to Drake, reading a Sarah J. Maas novel, or shamelessly online shopping.
Editorial Guidelines and Standards
Marie Claire is an independent journalistic outlet committed to the first amendment right of a free press. We follow the guidelines for ethical integrity and transparency set forth by the American Society of Magazine Editors. All stories are independently reported, using only primary and secondary sources wherever possible with proper attribution throughout. Opinion pieces do not necessarily reflect the views of Marie Claire staff and are clearly labeled as such. Features are independently fact-checked by someone who is not a reporter, writer, or editor on the piece. Errors or mistakes are corrected and acknowledged. Products, goods, and services are recommended based on the specific market expertise of our editorial staff. Any conflicts of interest, affiliate revenue partnerships, advertorials, or sponsorships are clearly disclosed.
History
Founded by Jean Prouvost (who also launched Paris Soir and Paris Match), Marie Claire was born twice. It was first published as a weekly in October 1937, where it sold 500,000 copies of its first issue and, in 1939, nearly one million copies on the eve of World War II. With Marcelle Auclair at its head, Marie Claire became the first modern women's fashion magazine.
Marie Claire was born a second time in October 1954, with the same founder, Jean Prouvost; the same editor, Marcelle Auclair; and the same mission: "to open up the future for women, help them make their own way through changing times...inform them about subjects that are rocking their world, give them a voice to share the challenges they face and those of the changing society they live in."
When Jean Prouvost left Marie Claire's helm in 1976, Evelyne Prouvost, one of his granddaughters, created Groupe Marie Claire. Evelyne became Chairman of the company, grouping the women-led titles of the Prouvost empire. In 1994, the first American edition of Marie Claire hit newsstands. In 2004, Arnaud de Contades became CEO of Groupe Marie Claire.
Today, Marie Claire is present in 29 markets around the world, including Europe, the Americas, Asia Pacific, South Africa, and the Middle East, making Marie Claire one of the most widely recognized women's fashion media brands in the world.
Advertising
If you're interested in advertising with Marie Claire, please contact via Lori Fromm at lori.fromm@futurenet.com. View our media kit.
Newsletter
For celebrity news, beauty and fashion advice, savvy political commentary, and fascinating features delivered straight to your inbox, subscribe to the Marie Claire newsletter.
Contact Us
For interview or press requests, please contact us via Faye Galvin, Head of Corporate Communications at Future: faye.galvin@futurenet.com.
For general questions or comments, please contact: marieclairepr@futurenet.com
Follow Us
Follow us on Facebook, Twitter, Instagram, YouTube, Pinterest, Spotify, Goodreads, and Flipboard.
Work With Us
Join our team of world-class writers, editors, and designers. View job openings.
How We Test Products
When it comes to the products Marie Claire recommends, we take your faith in us seriously. Read how we test and review products.
Affiliate & Advertising Disclosure
We always aim to provide unbiased editorial created by our journalists and writers. We sometimes use affiliate links to products and services on retailer sites for which we can receive compensation if you click on those links or make purchases through them. From time to time we also publish advertorials (paid-for editorial content) and sponsored content on the site. When this is the case the content is clearly marked as sponsored or promoted, so you'll always know which content is editorial and which is not. Future PLC is our parent company and has an in-depth terms and conditions page with a lot more information.
Privacy Policy
Marie Claire is part of Future PLC. We are both fiercely committed to protecting your privacy. Read Future PLC's privacy policy.
Celebrity news, beauty, fashion advice, and fascinating features, delivered straight to your inbox!